Take a ride on the Lake Wobegon Trail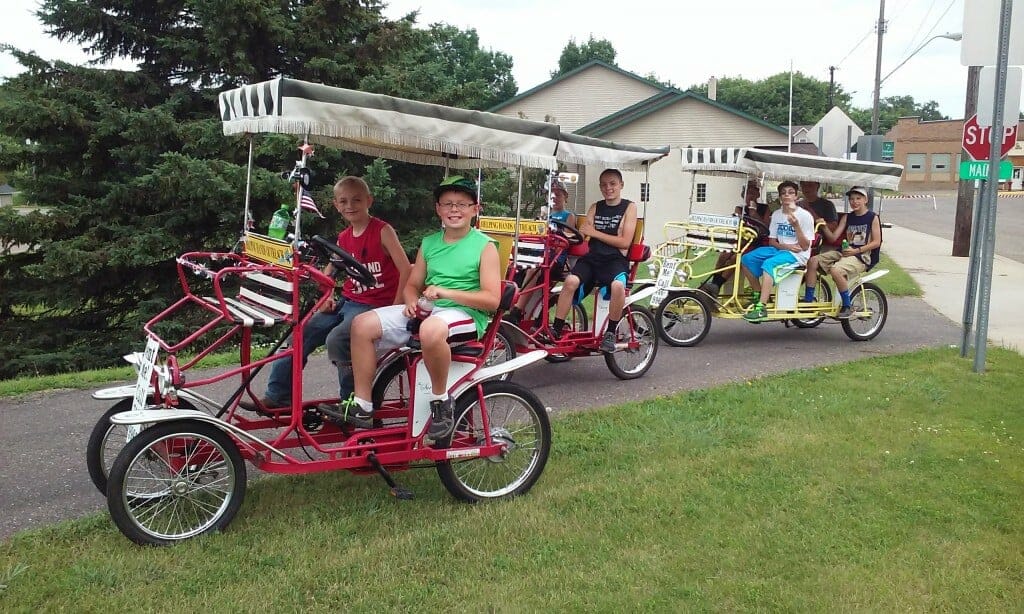 Helping Hands Outreach has three bicycle surreys available for use on the nearby Lake Wobegon Trail. The trail offers an easy ride to the south toward Albany or the north toward Bowlus. We have two surreys rated for carrying 2-3 people and one surrey rated for carrying 4-6 people. Suggested donation is $10 per 30 minutes. You can rent the surreys for as long as you wish. Your donation supports the programming of Helping Hands Outreach.
Rentals can be made via telephone Monday – Thursday from 8 a.m. – 4:00 p.m. or Fridays from 8 a.m. – noon by calling 320-746-9960.