Want To Become A Volunteer?
Volunteers are a key part of Helping Hands Outreach. There are several ways to become involved as a volunteer on a regular or as needed basis. Volunteer opportunities are great for individuals, groups and families. Download our application, and let's get started today!
Volunteer opportunities can be focused on where your passion lies and can include:
Provide transportation to medical appointments and other appointments
Light housekeeping: dusting, sweeping, washing dishes
Chore services: lawn mowing, window washing, snow removal
Home modifications: installing safety bars, doing home safety checks
Special events: assist with Holdingford and St. Stephen community events
Caregiver respite: spend time with an older adult to allow their caregiver some free time.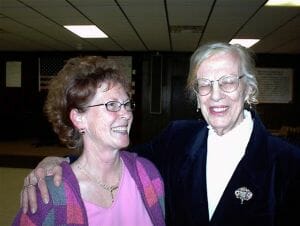 There is no minimum time you must commit to volunteer with us. You complete an application and tell us what services best suit your own experiences and abilities. Then you will be called upon and you decide if you are available at that time to help out. If so, we line you up with the assignment; if not we will call on you again sometime. We try to have our volunteers serve in their own neighborhoods, however, most volunteers are willing to drive up to 20 miles to help someone out. You can state your preferences as to where and when you want to serve. As you might expect we do have a screening process that includes a background check. This is a fairly standard procedure you would find when volunteering with any organization.
Please consider sharing your time with us!
You may find it helpful to stop by our office or give us a call regarding more volunteer opportunities.